Requiem for Edward Snowdon
Venue:
Centre for Contemporary Arts, Glasgow
Image: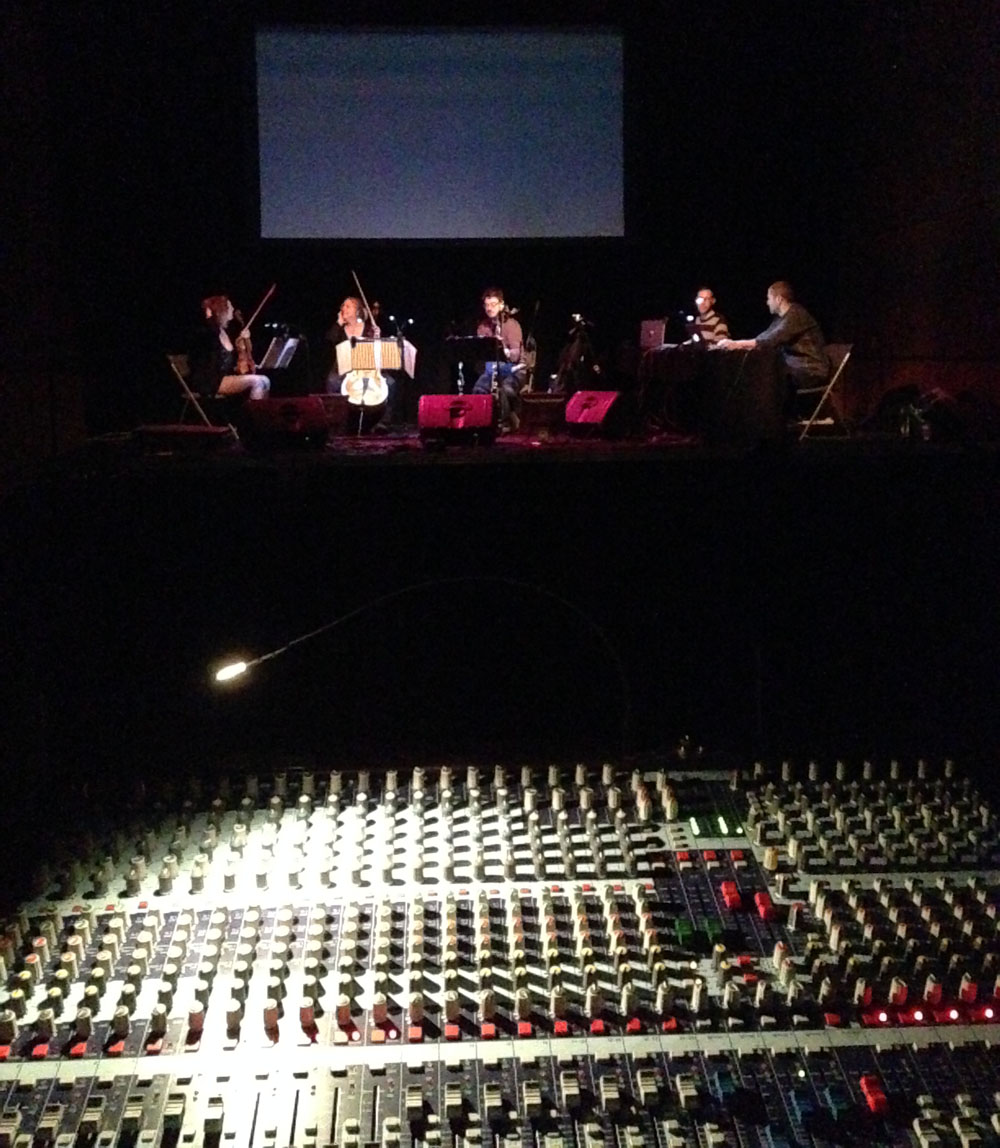 Matt Collings wrote a piece for violin, cello, clarinet, laptop and live visuals. This was premiered in Edinburgh in 2014, and then a new version was performed in the CCA, Glasgow on 5th March 2015. The sound projection for the second performance was scaled up to four channels, and for that I used a custom Penny & Giles 2 channel quad panning unit for live panning of a computer channel and effects.